Take a chance because you never know how perfect something might turn out to be.
Today I will finally share my Australia-experience with you guys as someone requested it (ages ago, I'm sorryyyyy!) in the comment box! Prepare for a proper essay - a lot happened during my stay that I want to share here! :) Since some of you might not know, I lived in Australia from July 2014 till March 2016!
Australia-postaus on vihdoin täällä! Joku sitä kyseli ikuisuuksia sitten tuolla kommenttiboksissa mutta vasta nyt sain aikaiseksi kirjoittaa sen, sori siitä! Tämä tuleekin olemaan kunnon kilometri-postaus, kuviakin editoin yli neljäkymmentä tätä varten, hups... Niille jotka eivät tiedä - asuin siis Australiassa heinäkuusta 2014 maaliskuuhun 2016 asti!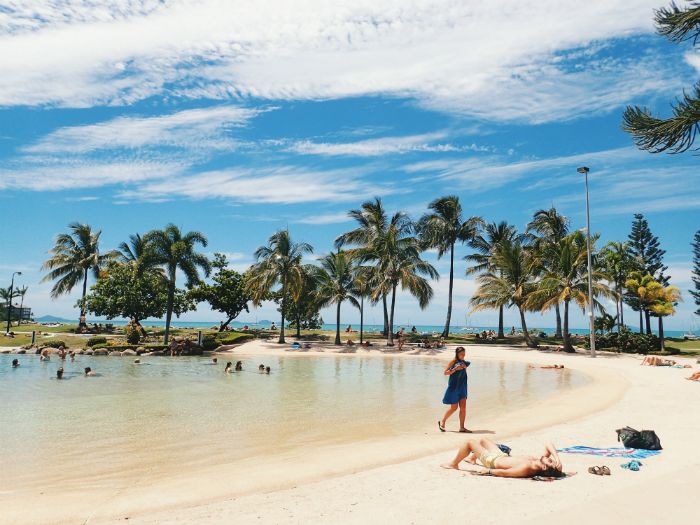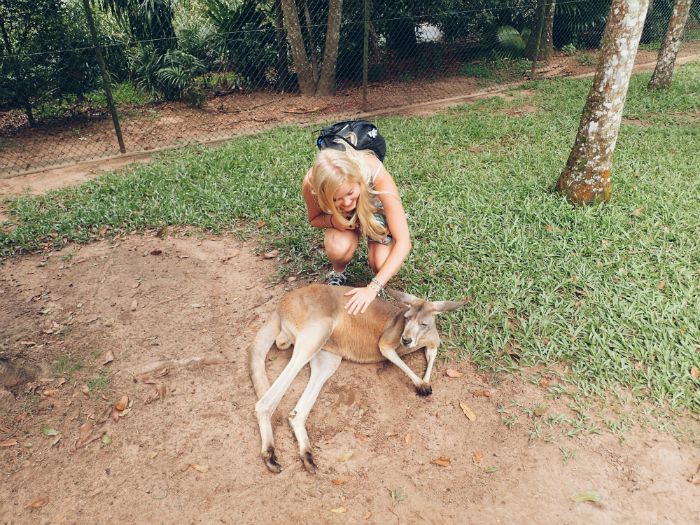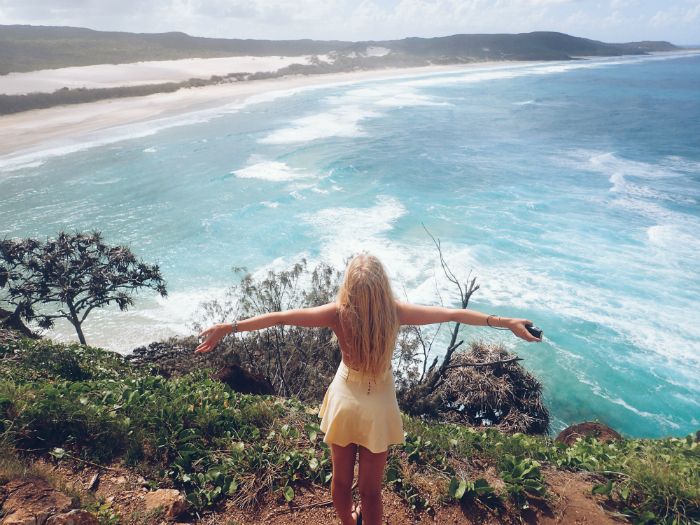 Australia was a huge dream of mine since I was a child - I was super interested in the flora and fauna (kangaroos and koalas that is, not sharks and spiders!), local "no worries" lifestyle, beaches and the cute surfer guys of course, haha. I had originally planned on being an exchange student during high school, but since that turned out to be way too expensive, I had to come up with new plans.
Haaveilin Australiasta aina lapsesta saakka - olin superkiinnostunut Australian luonnosta ja eläimistä (kenguruista ja koaloista siis, en todellakaan haista ja hämähäkeistä...), paikallisesta huolettomasta elämäntavasta, ihanista rannoista sekä tietenkin söpöistä surffipojista, haha. Alkuperäinen toiveeni oli lähteä vaihto-oppilaaki lukion aikana, mutta koska se olikin liian kallista, jouduin keksimään uuden suunnitelman.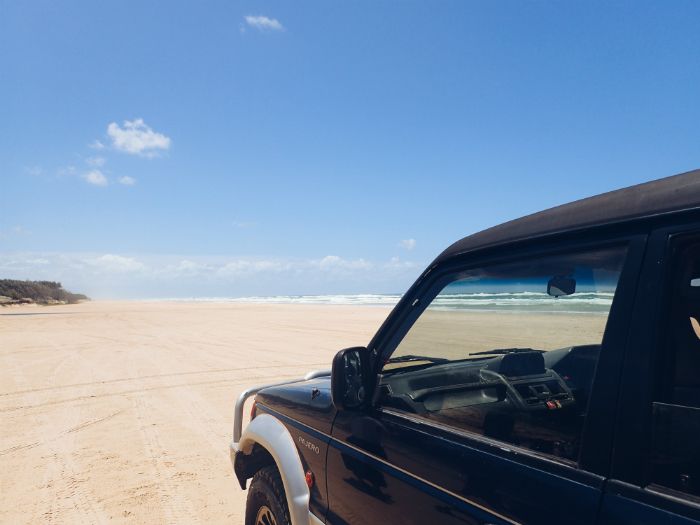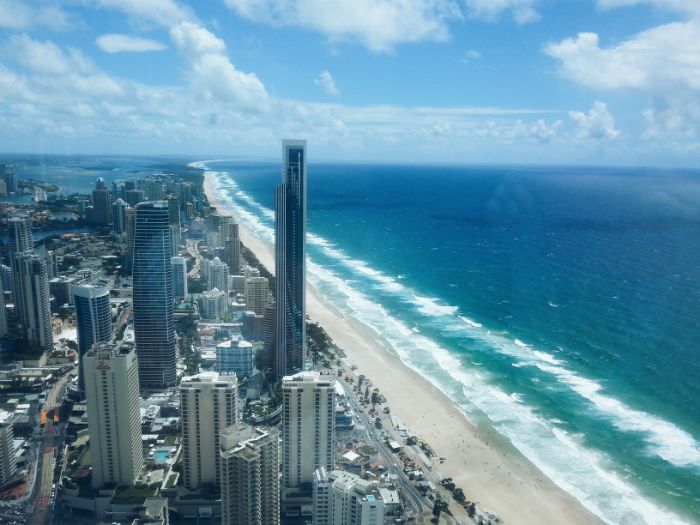 None of my friends were too interested in moving to Australia with me after high school and just moving there alone without a job seemed a bit too scary to me at that point of life. That's why (after some hesitation), I decided to become an aupair, and I started actively looking for a family on an aupair website. Eventually I did find a family despite only being 17 at that time - we skyped, everything seemed perfect and it was decided that I would move to Sydney in July 2014 to become their aupair! So just a few days after turning 18 I ended up moving across the world to the land down under with a working holiday visa!
Ketään ystävääni ei huvittanut lähteä mukaani Australiaan lukion jälkeen ja koska yksin ilman varmaa työpaikkaa lähteminen tuntui silloin liian pelottavalta, päätin lähteä Ausseihin aupairiksi. Aloinkin aktiivisesti etsimään perhettä aupair-nettisivulta ja lopulta löysinkin perheen vaikka olin tuolloin vasta 17. Skypetimme ja kaikki vaikutti täydelliseltä ja niin päätimme että muuttaisin Sydneyyn heinäkuussa 2014 heille aupairiksi! Muutama päivä 18-vuotis synttäreiden jälkeen päädyinkin siis muuttamaan toiselle puolelle maailmaa "down under" working holiday -viisumilla.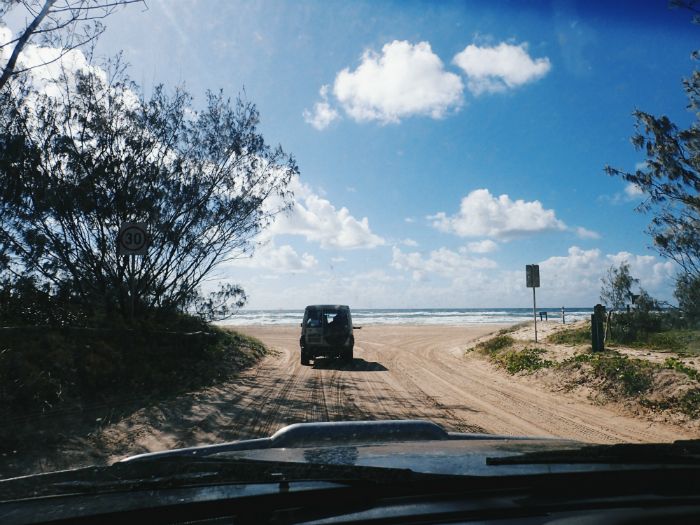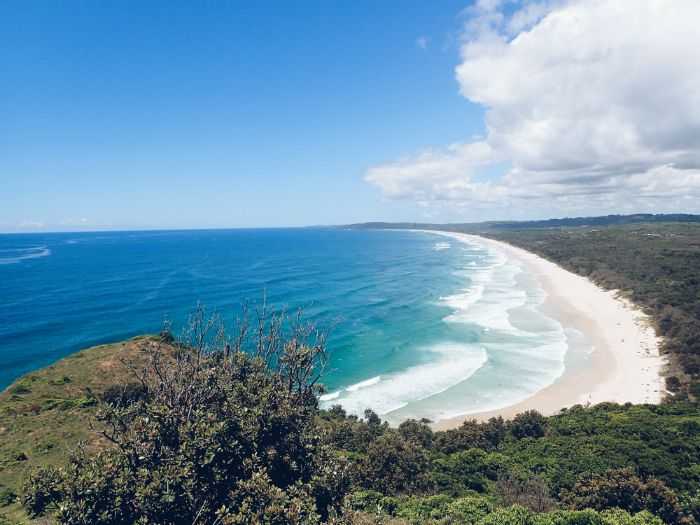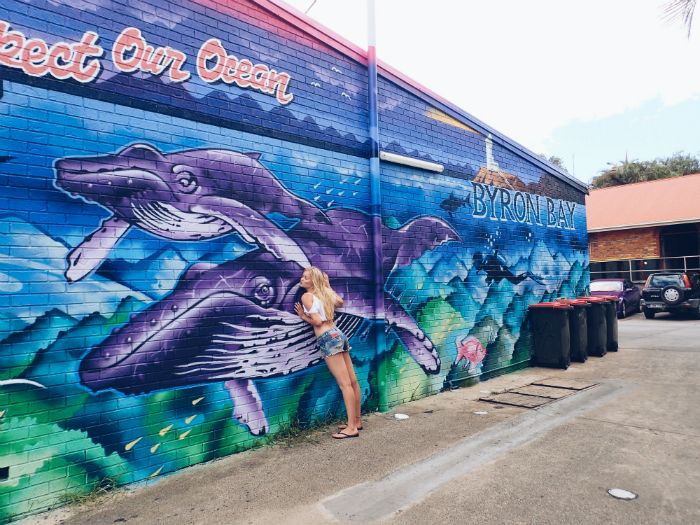 The plan was to be an aupair for 6 months in this family, then travel all around Australia and finally return home for some entrance exams for university. Along the way my plans changed completely though! First of all, I didn't enjoy aupairing at all (even though I did end up doing it for like 5 months in three different families, lol) despite really loving children. It was definitely a great learning experience and all the difficulties that I faced forced me to grow as a person. I'm so relieved I never have to do it again, though... Living in the same place where I worked, having no clear work times and difficulties with host parents were some of the reasons why I personally disliked being an aupair.
Alkuperäinen suunnitelmani oli olla 6 kuukautta tuolla perheessä aupairina, sitten matkustella ympäri Australiaa jonka jälkeen palata takaisin Suomeen hakemaan yliopistoihin. Suunnitelmani kuitenkin muuttuivat matkan varrella! Ensinnäkin, aupairina oleminen oli mielestäni ihan kamalaa (tosin päädyin tekemään sitä kuitenkin sen 5kk) vaikka tykkään lapsista. Aupaireilu oli ehdottomasti kunnon oppimiskokemus ja kaikki vastoinkäymiset ja hankaluudet joita kohtasin pakottivat minut kasvamaan ihmisenä. Mutta oon kyllä niin helpottunut että mun ei ikinä enää tarvitse tehdä sitä uudestaan! Asuminen työpaikalla, epäselvät työajat ja hankalat hostvanhemmat ovat muun muassa syitä miksi en yhtään tykännyt aupairina olemisesta.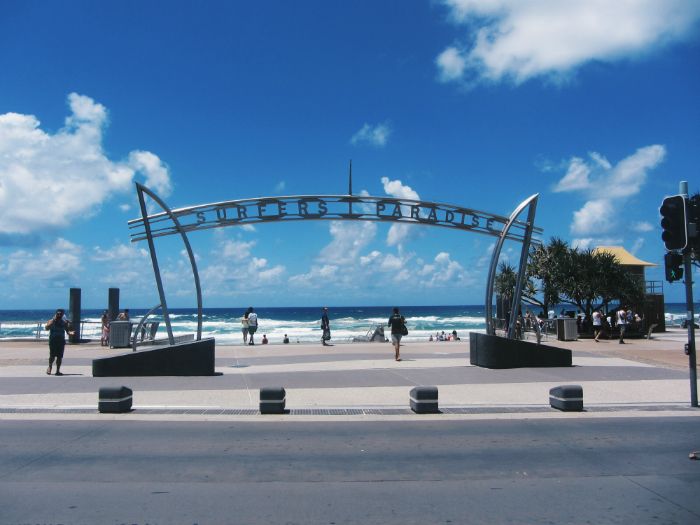 I stayed in Sydney for 7 months! After quitting aupairing I did some babysitting and even ended up working at McDonald's for a while (even though I said "never again" in Finland hahaha) so life didn't go exactly as planned... Despite that I had a really great time in Sydney because I found some amazing people around me that are still some of my closest and dearest friends! ♡
Asuin loppujen lopuksi Sydneyssä 7 kuukautta! Aupaireilun lopettamisen jälkeen tein jotain lastenhoitohommia ja sitten päädyin itse asiassa hetkeksi myös Mäkkäriin töihin (vaikka Suomessa sanoin "ei enää ikinä!" Mcdonaldsille...). Elämä ei siis mennyt ihan suunnitellusti, haha. Kaikesta huolimatta mulla oli ihan superhauskaa Sydneyssä koska löysin mun ympärille ihan mielettömiä ihmisiä jotka ovat yhä mun tärkeimpiä ystäviä! ♡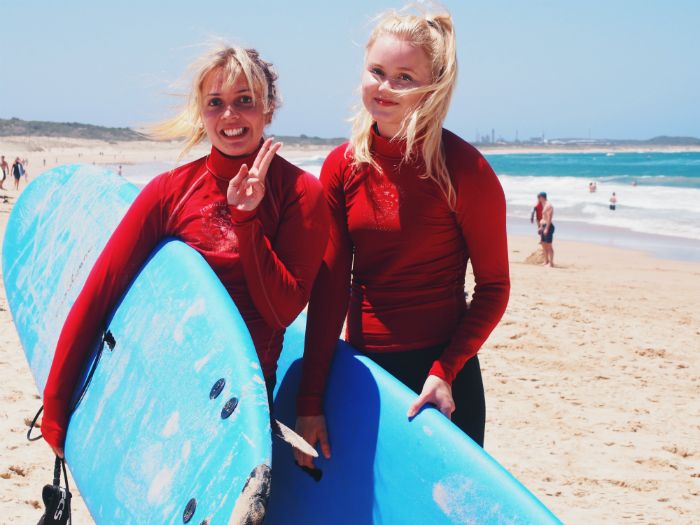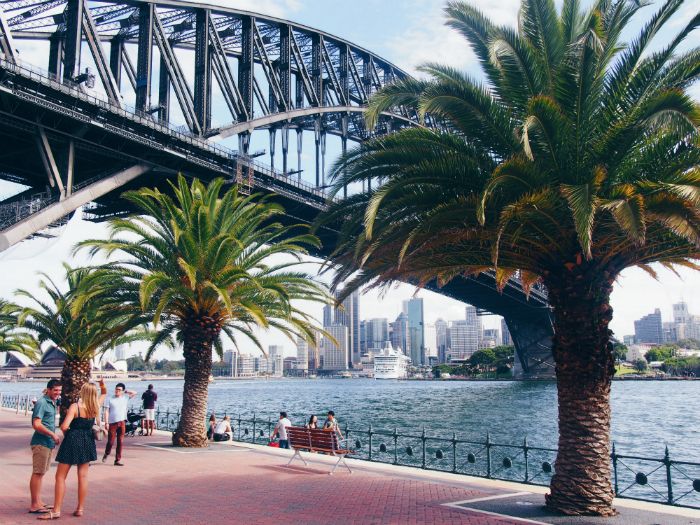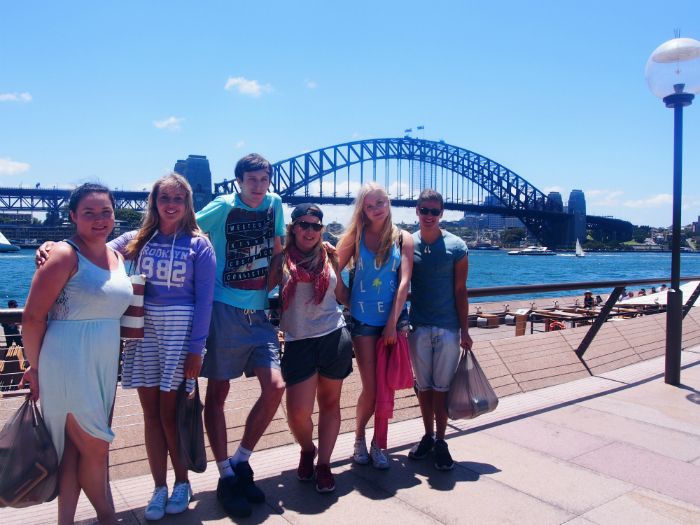 In February, my best friend Pilvi and I left Sydney to do a roadtrip along the East Coast with some of our British friends! We bought a package deal that included a coach for the entire way, stays at hostels and some activities and food. The trip was so much fun and we saw so many amazing places such as Byron Bay (my favorite place in Australia!), Gold Coast, Fraser Island, Noosa, Brisbane, Hamilton Island and Whitehaven beach (the most beautiful place I have seen!). Of course we faced some bumps on the road there as well (that's how my luck works, haha) and we got stuck in a tiny town for a week due to a cyclone and then missed a scuba diving course and some other activities. Oh well, no can do - that's life! Some day I will definitely go on that scuba diving course!
Helmikuussa lähdettiin mun parhaan kaverin Pilvin ja parin brittikamun kanssa reissaan Australian itärannikkoa! Ostettiin sellanen valmis paketti johon kuului bussimatkat, hostelliyöpymiset sekä jotain aktiviteettejä ja ruokaa. Reissu oli kokonaisuudessaan ihan huippu ja päästiin näkemään niin upeita paikkoja, esim. Byron Bay (mun lempparipaikka Ausseissa!), Gold Coast, Fraser Island, Noosa, Brisbane, Hamilton Island ja Whitehaven beach (kaunein paikka jossa oon ikinä ollut!). Mutta toki tolla reissullakin tuli mutkia matkaan kun jäätiin jumiin semmoseen pikkukylään syklonin takia viikoksi ja missattiin sen takia mm. sukelluskurssi ja muita aktiviteettejä. Ei voi mitään, sellaista se elämä on! Joskus mä sen sukelluskurssin vielä teen!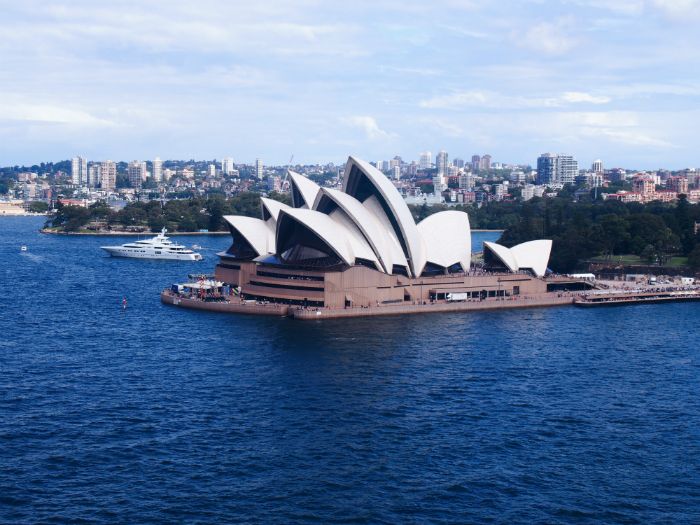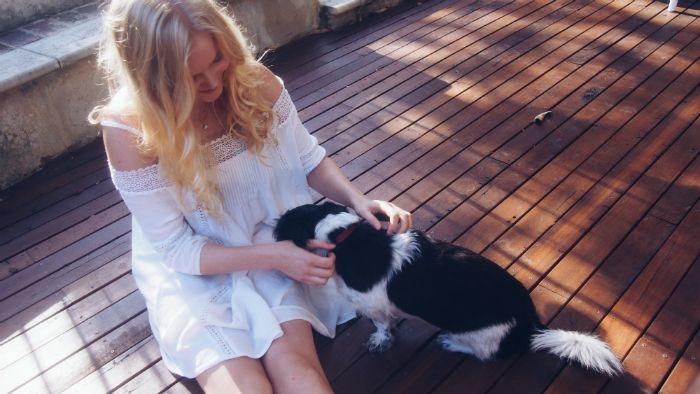 During the last months in Sydney me and some of my closest friends decided that one year in Australia just wasn't enough! In order to stay in Australia for longer though, you have to work on a farm or construction site for +3 months. So that's how me, Emma, Mira and Tanja ended up working on banana farms in a tiny town called Tully in Queensland after the East coast-trip!
Viimeisten Sydney-kuukausien aikana päätettiin muutaman parhaan kaverin kanssa haluavamme jäädä Ausseihin vielä pitemmäki aikaa! Jotta Ausseissa saisi pysyä vuotta pitempään täytyy kuitenkin tehdä vähintään 3 kk töitä joko farmilla tai rakennusmaalla. Niin siis minä, Emma, Mira ja Tanja päädyimme tekemään töitä banaanifarmeilla pikkuriikkisessä Tullyssä Queenslandissä mun itärannikko-reissun jälkeen!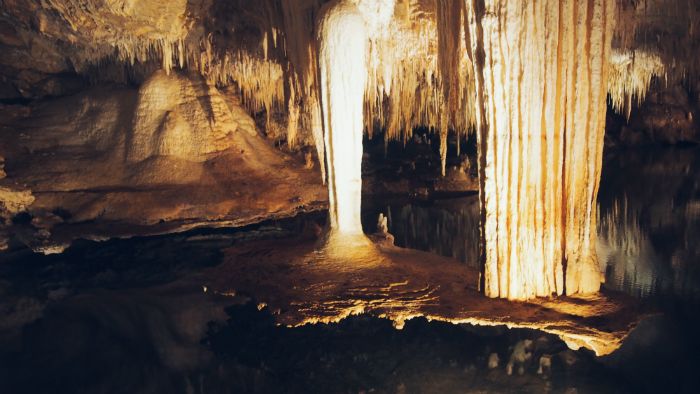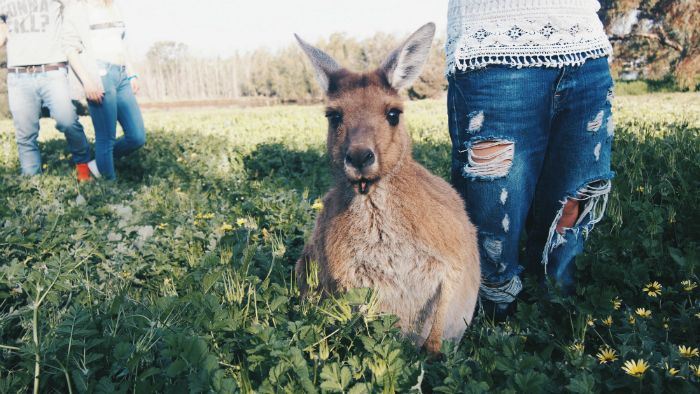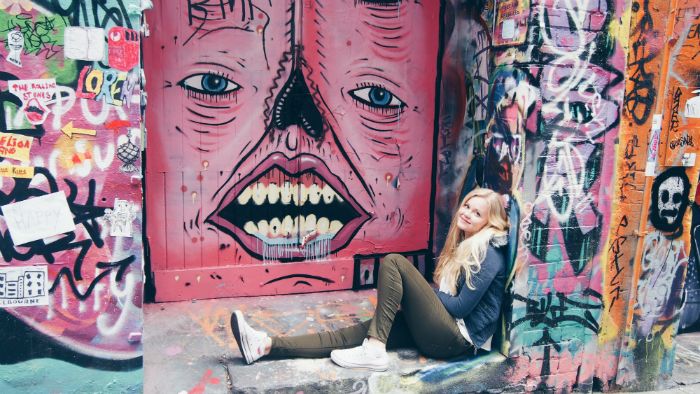 Working on the banana farm was definitely an experience. I now know more about banana production than most people get to know during their lifetime, haha. The job was very physical and first and foremost, boring, but somehow I managed to survive there almost 4 months! During that time we lived in a hostel with a bunch of other backpackers and since there was not much else to do, we mostly just partied on the weekends, haha. Those were some crazy times... But I was so damn happy when I finally got to leave that town! For a couple of months afterwards I don't think I ate a single banana even though they used to be my favorite fruit. When I saw bananas in grocery stores my natural reaction would be to point out mistakes on them, haha (I was the "sorter" on the farm - I had to sort and throw away bad bananas).
Banaanifarmilla työskentely oli ehdottomasti kokemus jos jokin! Tiedän nyt huomattavasti enemmän banaanituotannosta kuin keskiverto 20-vuotias, haha. Työ farmilla oli fyysistä ja puuduttavan tylsää suoraan sanottuna, mutta jotenkin selvisin siellä melkein 4 kuukautta! Asuimme noina kuukausina hostellissa backpackereiden ympäröimänä ja koska siellä tuppukylässä ei ollut muutakaan tekemistä, päädyimme viikonloppuisin aina bilettämään kreisinä! Olin kuitenkin tosi onnellinen kun viimein pääsin muuttamaan pois Tullystä! Pariin kuukauteen sen jälkeen en tainnut syödä yhden yhtä banaania vaikka ennen farmikokemusta banaani oli lempihedelmäni. Vaistomainen reaktioni ruokakaupassa banaaneita nähdessäni oli etsiä niistä vikoja, haha (olin siis farmilla banaanien sorttaaja - heitin huonot banaanit pois).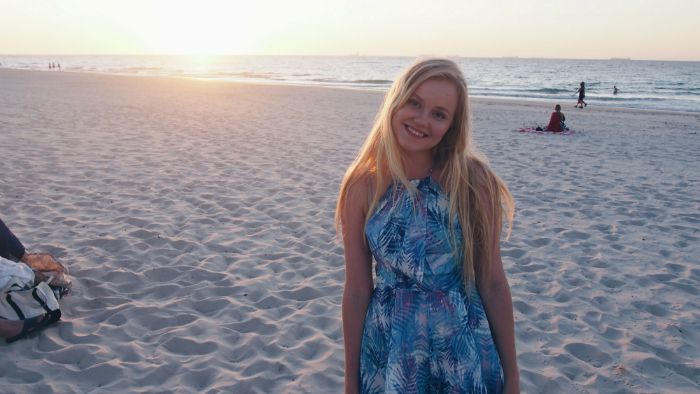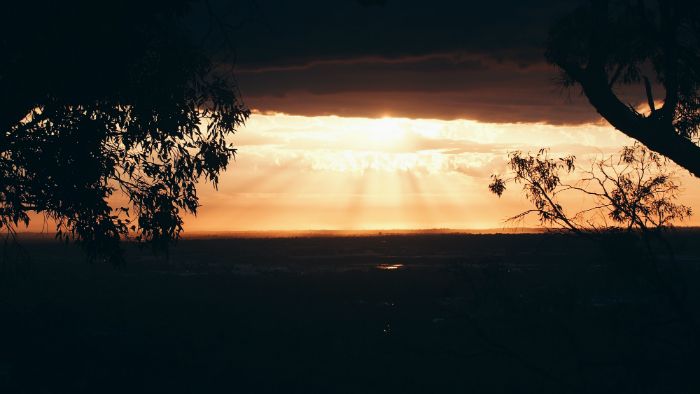 After my first visa expired I traveled back home to Finland (because my dad forced me, haha) to see family and friends. I also applied for my second visa and after some sweating I finally received a confirmation of acceptance for a second year in Australia!
Ekan Aussi-vuoden jälkeen reissasin takaisin Suomeen (isän painostuksesta, haha) näkemään sukua ja kavereita. Hain myös kakkosvuoden viisumia ja pienen stressailun jälkeen sain viimein vahvistuksen hyväksynnästä!
I left Finland again in the end of August and first traveled to Amsterdam to visit some friends that I got to know in Sydney! During my stay we for example visited the Mysteryland-festival, hung out in my friend's hometown, Nibbixwoud, and chilled out at some bars in Amsterdam. That's when I first started thinking about moving to Holland to study!
Lähdin Suomesta elokuun lopussa ja lensin ekana Amsterdamiin, jossa tapasin kavereitan joihin tutustuin Sydneyssä! Lyhyen vierailuni aikana kävimme mm. Mysteryland-festareilla, hengailimme kaverini kotikylässä, Nibbiwoudissa ja istuimme iltaa Amsterdamin baareissa. Silloin ensi kertaa sain ajatuksen Hollannissa opiskelusta!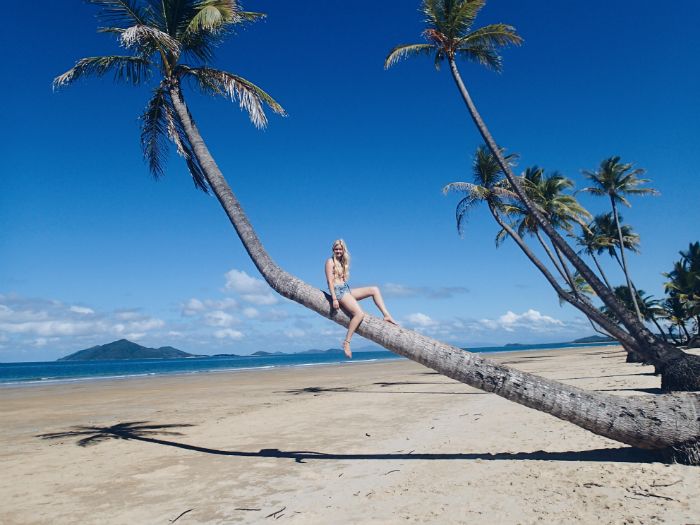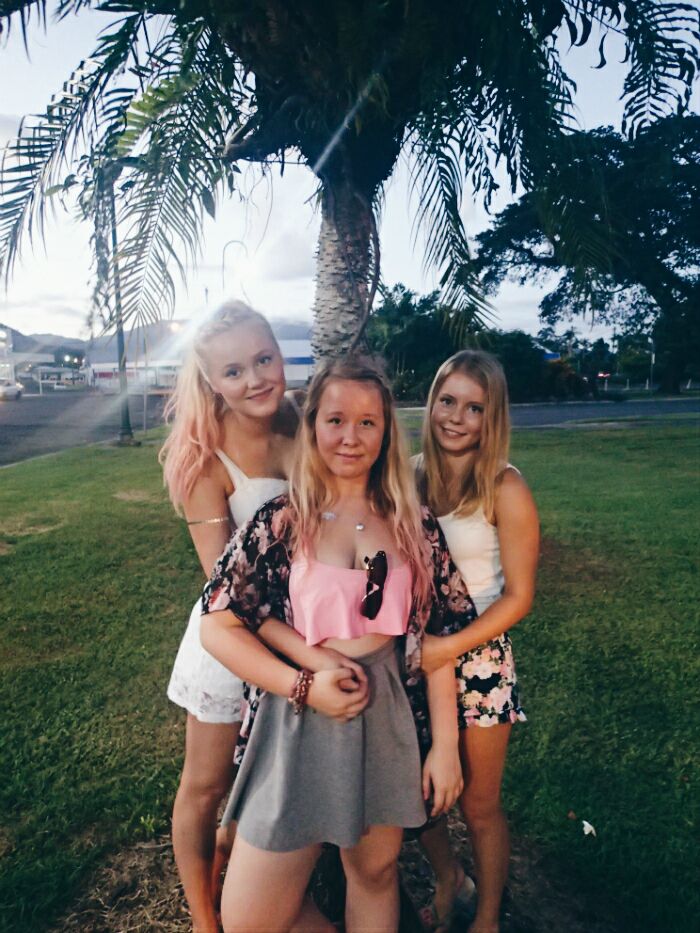 After Amsterdam I traveled to Bali with Tanja and Tuuli, some of my best Finnish friends from Australia! ♡ Bali was amazing and I definitely want to go there again to see some more! I didn't explore as much as I had thought, because I ended up getting to know this cute Aussie guy and having a little Bali romance with him, hahaha. After he left Bali I went through a life crisis because Tanja and I had bought tickets to Melbourne and the guy lived on the other side of Australia in Perth.
Amsterdamin jälkeen reissasin Balille Tanjan ja Tuulin, mun parhaiden Suomi-kavereideni Australiasta kanssa! ♡ Balilla oli kyllä ihan parasta ja haluan ehdottomasti palata sinne joku päivä näkemään vielä enemmän! En nimittäin loppujen lopuksi reissaillut siellä ympäriinsä yhtä paljoin kuin oli suunnitelma, sillä tutustuin söpöön Aussipoikaan ja meillä oli sit pikku Bali-romanssi, haha. Hänen lähdettyään mulla oli jäätävä elämäkriisi, sillä olimme Tanjan kanssa ostaneet lentoliput muuttaaksemme Melbourneen, ja tämä jätkä asui Australian toisella puolen Perthissä.
Some people might say I'm crazy (I prefer spontatenous, haha) but I persuaded my best friend for a while and then we actually ended up moving to Perth, after a short visit to Melbourne, because of the guy that I met in Bali. Melbourne seemed really nice but I am happy we ended up in Perth instead because it was freeeezing when we were visiting there!
Jotkut pitävät mua ehkä vähän hulluna (mä pidän itseäni ennemminkin spontaanina, haha), sillä yritin suostutella Tanjan muuttamaan mun kanssa Perthiin tämän jätkän perässä ja sinnehän me sit päädyttiinkin pikku Melbourne-visitin jälkeen! Ja onneksi päädyttiinkin Perthiin sillä vaikka Melbourne vaikuttikin tosi kivalta, siellä oli jääätävän kylmä!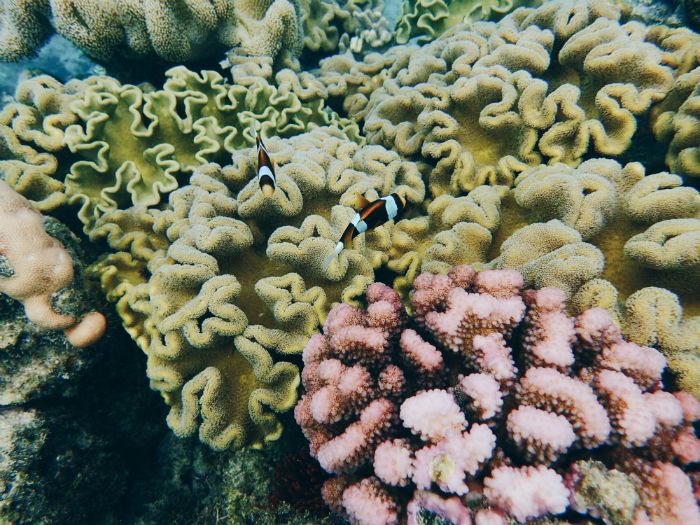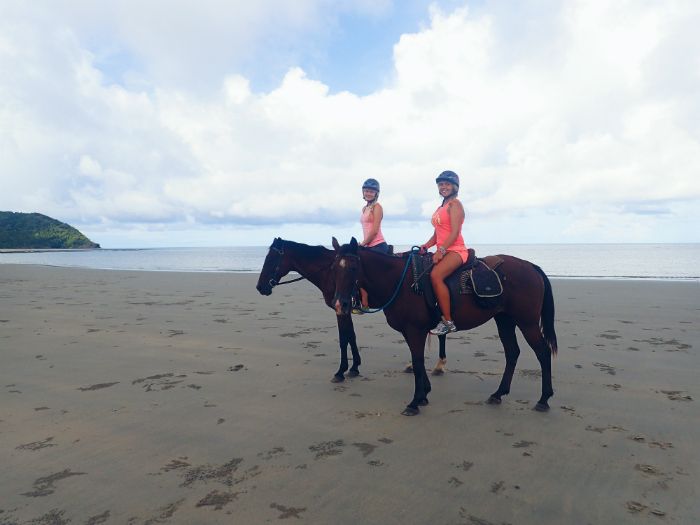 After arriving to Perth we started to look for jobs like crazy! We got lucky after a while and I ended up working at a nice cafe (and also as an events waitress for a while) whereas Tanja landed a job in a fancy restaurant. I also moved in my first home that was not my parent's house or a hostel! During my second year I got to know a lot more locals, as most of my friends and my boyfriend were Australians, which was quite nice as during my first year I mostly hung out with Finnish people or other backpackers.
Perthiin saavuttuamme aloimme etsimään töitä toden teolla! Tanja sai työkokemuksensa avulla töitä hienosta ravintolasta ja minä päädyin kivaan kahvilaan töihin (ja hetkeksi aikaa myös häätarjoilijaksi!). Muutin myös ensimmäistä kertaa omaan kotiin joka ei ollut vanhempieni talo tai hostelli! Toisen Aussivuoteni aikana tutustuin paljon enemmän paikallisiin, sillä lähes kaikki ystäväni sekä poikaystäväni olivat Australialaisia, mikä oli vaihteeksi aika mukavaa sillä ensimmäisen vuoden aikana hengailin lähinnä suomalaisten ja muiden backpackereiden kanssa.
Unfortunately I did not see as much as I wished on my second visa due to, well, a boyfriend who lived permanently in Australia and wasn't perhaps as interested in travel as I was. I feel a bit sad about it but then again, I experienced my first love and learned a lot from that even though it didn't end up working out in the long run. I really want to go back to Australia soon and do a road trip on the West coast as well!
En valitettavasti nähnyt toisen vuoden aikana niin paljon Australiaa kuin olisin toivonut, lähinnä poikaystävän takia joka asui pysyvästi Ausseissa eikä ollut ehkä niin kiinnostunut siellä reissaamisesta kuin minä. Vähän se surettaa, mutta toisaalta koin "ensirakkauteni" ja opin paljon muuta vaikka meidän suhde ei loppujen lopuksi sit onnistunutkaan. Haluan ehdottomasti palata pian takaisin Australiaan reissaamaan myös länsirannikkoa pitkin!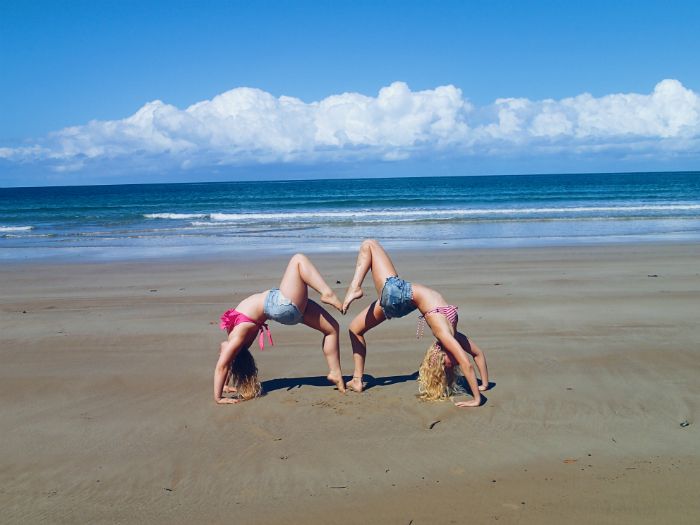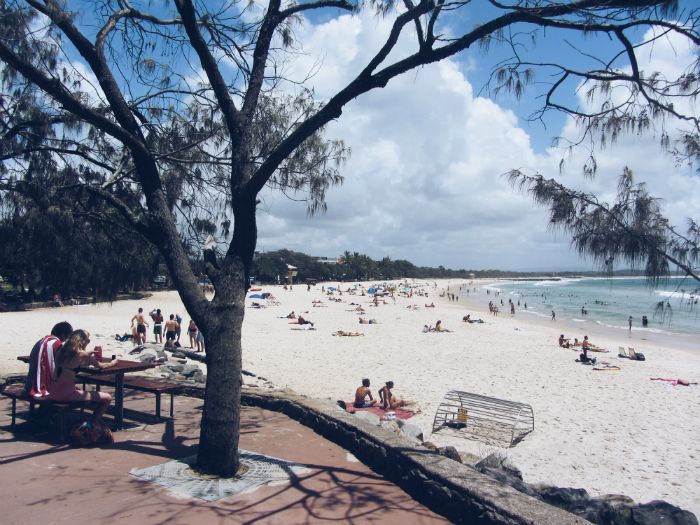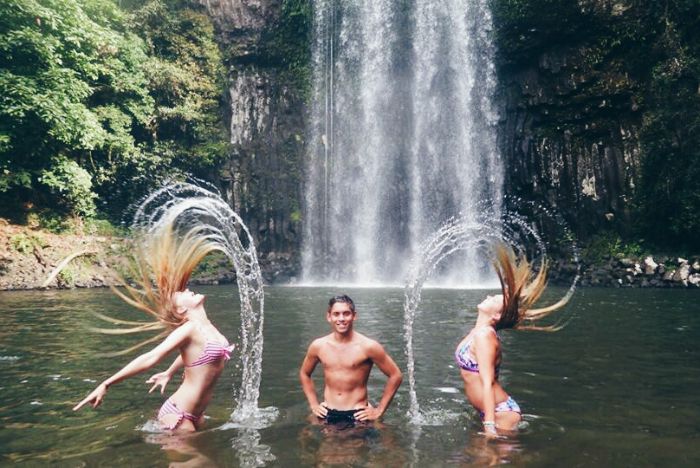 In March 2016 it was time to leave to Finland to apply to some schools and my god I felt contradictory! In a way I really missed school and studying rather than working all the time but going back to cold, gloomy Finland felt terrible. And after a while I realized again that Finland just wasn't for me and I left elsewhere to study, haha.
Maaliskuussa 2016 koitti lähto Suomeen hakemaan yliopistoihin ja mun tunteet olivat kyllä niin ristiriitaiset. Toisaalta mulla oli ikävä koulua ja opiskelua jatkuvan työnteon sijasta, mutta toisaalta paluu kylmään, harmaaseen Suomeen ahdisti. Hetki Suomessa hengailun jälkeen päätinkin että en vain enää halunnut asua siellä ja lähdinkin sitten Hollantiin opiskelemaan!
I actually didn't really miss Australia for a long time but lately I've really been craving going back to my other home. Especially going through these photos felt hard and made me feel so nostalgic. Some day I will definitely go back to live there permanently. It is one of my favorite countries in the world for sure! ♡
En itse asiassa alkuun edes ikävöinut Australiaa kauhesti mutta viime aikoina olen jostain syystä halunnut palata sinne ihan älyttömästi, vaikka rakastankin Amsterdamia. Erityisesti nyt kun menin näitä kuvia läpi mulle tuli tosi nostalginen fiilis! Joku päivä mä vielä muutan sinne pysyvästi asumaan! Australia on ehdottomasti yks mun lempparimaista koko maailmassa! ♡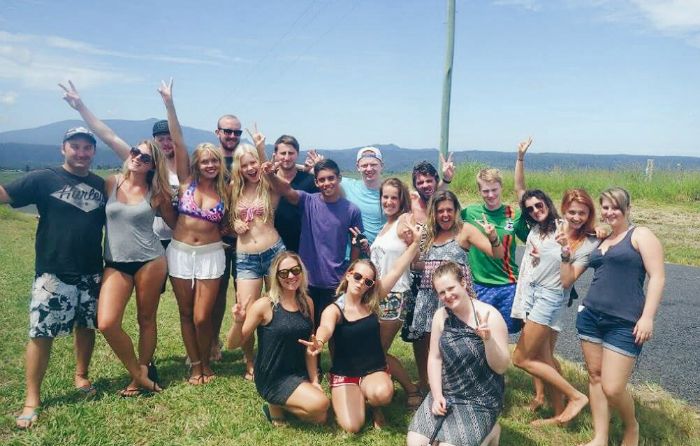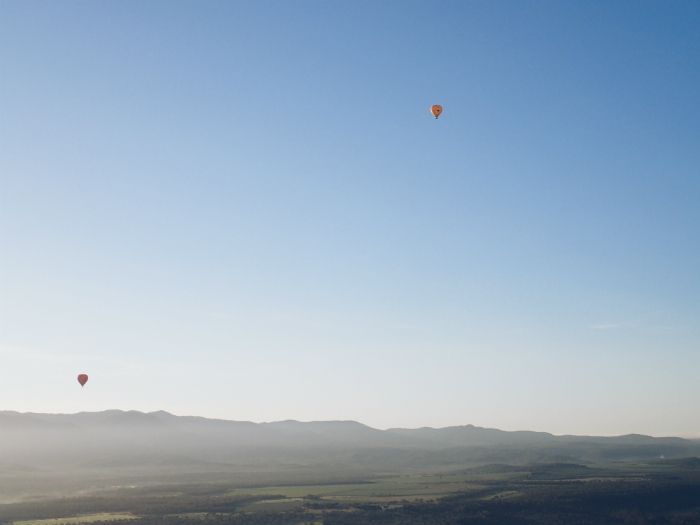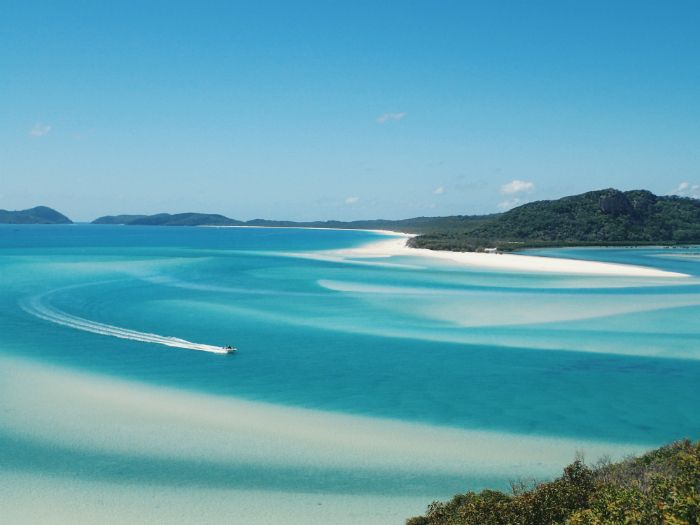 I'm now off to Helsinki to celebrate New Year's with my best friends and I'm so excited!
♡ I won't be posting before 2017 so hope you all have amazing New year's celebrations as well and if you have any questions about my Australia -experience or something else, I'm happy to answer! :)
Mä lähden nyt Helsinkiin viettämään Uutta vuotta mun parhaiden (postauksessa mainittujen!) ystävien kanssa ja oon kyllä niin innoissaniiiii! ♡ Tämä taitaa olla mun vuoden 2016 viimeinen postaus joten viettäkäähän kaikki ihanat Uuden vuoden pirskeet! Jos teillä on mitään kysymyksiä Ausseihin tai mihinkään muuhunkaan liittyen niin kysykää vaan, vastaan mielelläni! :)