Chocolate Nicecream
31 January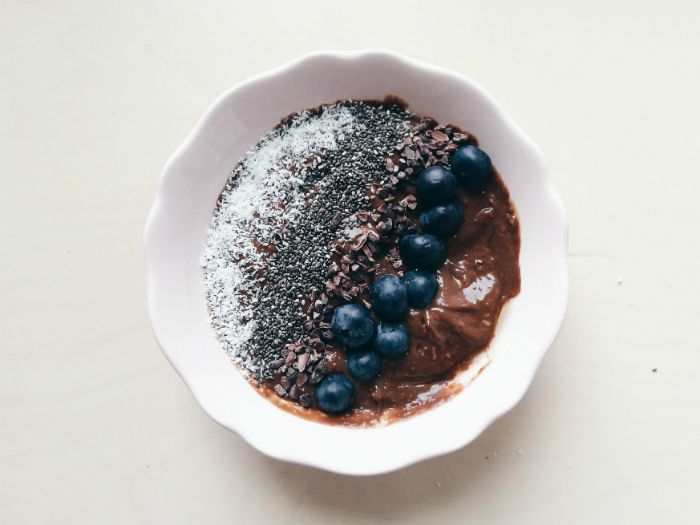 Hi peeps! I'm nearly done with my exams - in fact, I only have one left (which is actually just a presentation - a big one, though, since it counts for 50% of the grade), and then it's the holidays for me! I'm so excited - I really can't wait to have a life again, haha!
Moi ihanat! Olen kohta selviytynyt kaikista kokeistani - enää yksi jäljellä (ja sekin on itse asiassa vain esitelmä - iso sellainen tosin ja 50 prosenttia kurssin arvosanasta) ja sitten mulla alkaa loma! Ihanaa saada elämä vihdoinkin takaisin, haha!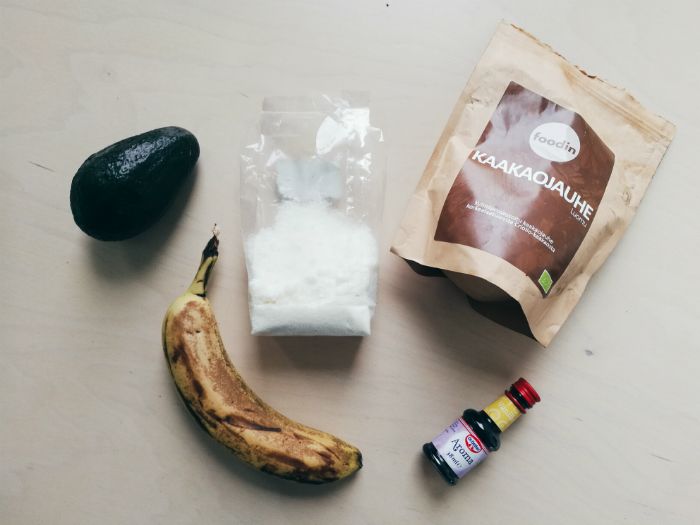 Lately I have been super inspired to try out new recipes and experiment with cooking and baking! Today I randomly made up this recipe and it turned out to be quite yummy so I wanted to also share it with you guys (also Mom messaged me today asking why I haven't been posting anything for ages so I figured it was finally time haha)! I'm calling it chocolate nice cream, because it kind of tastes like ice cream and has a similar texture but it is actually super healthy.
Viime aikoina olen ollut erityisen inspiroitunut kokeilemaan uusia reseptejä sekä omia ideoitani kokkauksessa! Tänään keksin tämän reseptin ja lopputulos oli yllättävän onnistunut joten päätin jakaa sen myös täällä blogin puolella (äiti myös viestitteli tänään ja ihmetteli pitkää blogitaukoani joten ajattelin että olisi aika kirjoitella jotakin, haha)! Kutsun tätä reseptiä Suklaiseksi nicecreamiksi, koska vaikka maku on jätskimäinen, se on kuitenkin itse asiassa superterveellistä!


For this deliciousness you will need the following ingredients:
1 Avocado
1 Banana
1½ Tbsp raw cacao powder
1 Tsp vanilla extract
Coconut flakes
Honey (forgot to take a picture of it, oops)
Tätä suklaista herkkua varten tarvitset seuraavat ainekset:
1 Avokado
1 Banaani
1½ Rkl raakakaakaojauhetta
1 Tl vaniljauutetta
Kookohiutaleita
Hunajaa (unohdin kuvata, hups)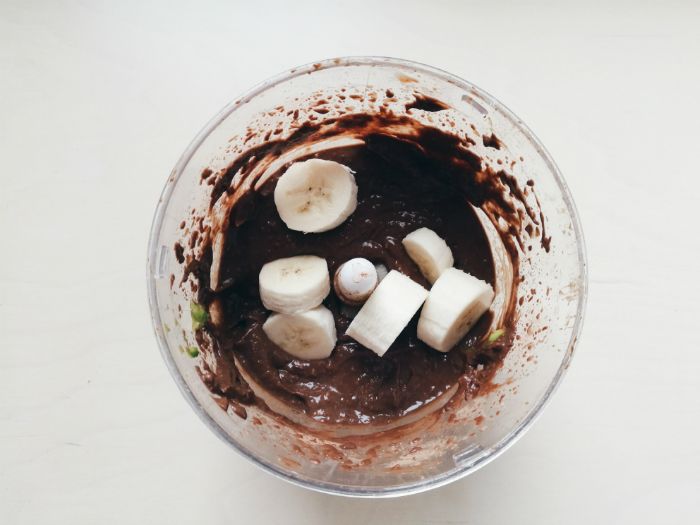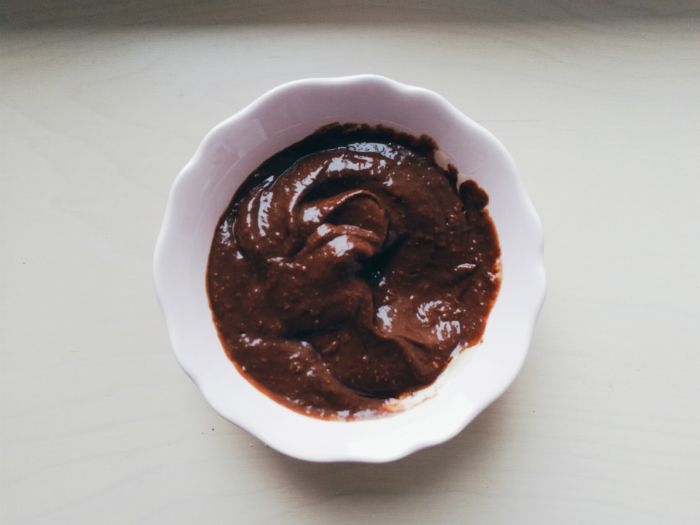 Simply add all the ingredients in a blender and blend until smooth. Taste and add honey to your preference of sweetness and blend again. Place in the freezer until the texture is similar of that of ice cream (should be around 2-3 hours), then decorate with toppings of your liking and enjoy! I added some coconut flakes, cacao nibs, chia seeds and blueberries and it was so delicious!
Laita ainekset tehosekoittimeen ja sekoita, kunnes koostumus on tasainen ja pehmeä. Lisää haluamasi määrä hunajaa ja sekoita jälleen. Laita pakastimeen, kunnes koostumus on jätskimäinen (pitäisi kestää n. 2-3 tuntia), sen jälkeen koristele haluamallisi tavalla ja nauti! Itse lisäsin kookoshiutaleita, kaakaonibsejä, chia-siemeniä ja mustikoita ja ai että oli hyvää!
Yum! Let me know what you think if you decide to try it out! ♡ Nam! Kertokaa mitä pidätte, jos päätätte kokeilla tätä reseptiä!

♡
(Pahoittelut mun järkyttävästi suomen kielestä... Joudun miettimään aina ihan superkauan mitä kirjoittaa, sillä en yksinkertaisesti enää osaa suomen kieltä, haha...Täällä Hollannissa en tule puhuneeksi suomea melkein koskaan ja ajattelukin on kääntynyt englanniksi!)