Versace on the floor
20 January
Keep calm, drink coffee, and keep on studying
Hi peeps! Sorry for the long break in posting - I've been ridiculously busy with school again! Yesterday I literally studied for like 10 hours for exams... I'm super motivated at the moment and I really want to get good grades from everything!
Moi ihanat! Pahoittelut pitkästä postaustauosta - Oon ollut ihan superkiireinen koulun kanssa viime aikoina! Eilen pänttäsin ainakin 10 tuntia kokeisiin... Mutta tällä hetkellä motivaatiotaso on kyllä yllättäen huipussaan ja haluan ehdottomasti saada hyviä arvosanoja!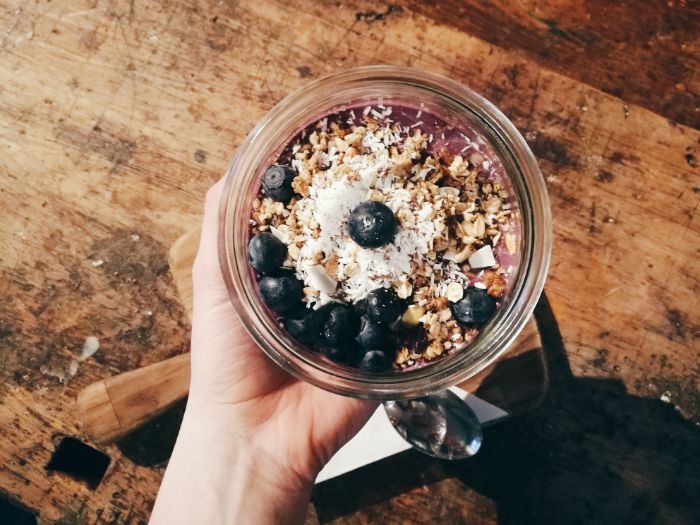 We tried acaibowls at Dr. Blend the other day! Unfortunately they weren't nearly as good as the previous time in Pluk! They were pretty though!
I'm currently taking a financial accounting course, and the failure rate on the first try for the exam is 80%... My goal, however, is to not only pass the exam but also get more than 80% right, because when that happens, you become a so-called "black belt" and you can become a tutor for other students and earn a lot of money doing that, hehe! I do think I'm able to become one if I just study enough!
Käyn tällä hetkellä Financial Accounting-kurssia ja kokeen läpäisyprosentti ensimmäisellä yrityksellä on 20%... Mun tavoitteena on sekä a) läpäistä koe että b) saada yli 80% tehtävistä oikein, koska silloin saa ns. "musta vyö"-nimityksen ja voi toimia tuutorina muille oppilaille (ja tienata sairaasti rahaa, hehe - Hyvä motivaattori). Uskon kyllä että jos vain opiskelen riittävästi niin voin saada haluamani arvosanan!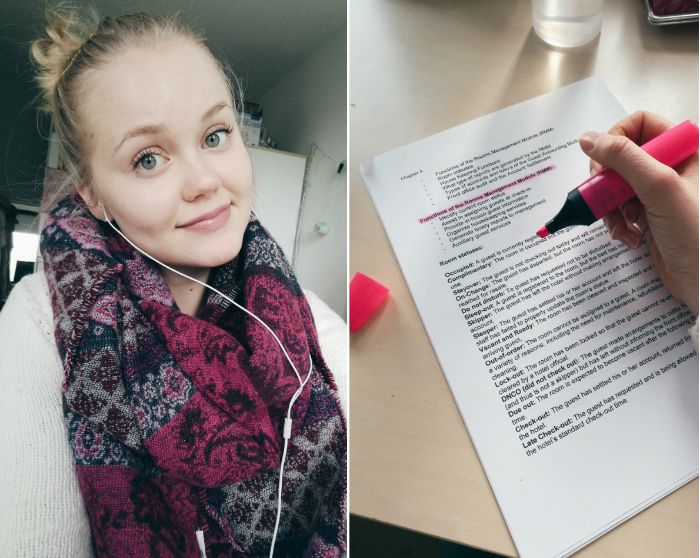 Maxime's dad took us out to eat at a Thai restaurant one day after school started again! It was my first time eating in a Thai restaurant (I had only tried take-away thai previously :D) and oh my goodness it was delicious!!!
So my life in a nutshell lately has just been studying and going to the gym... #nolife haha. Tonight, though, we are gonna have a break from school with my friend group and go to a nice restaurant! Can't wait!
Mun elämä pähkinänkuoressa on siis lähinnä ollut opiskelua ja salilla käyntiä (viikko 2 BBGtä meneilään ja tällä hetkellä kyllä tosi motivoitunut olo!), #nolife haha. Tänään tosin pidetään kavereiden kanssa tauko opiskelusta ja mennään johonkin kivaan ravintolaan illalliselle, ihanaa!<3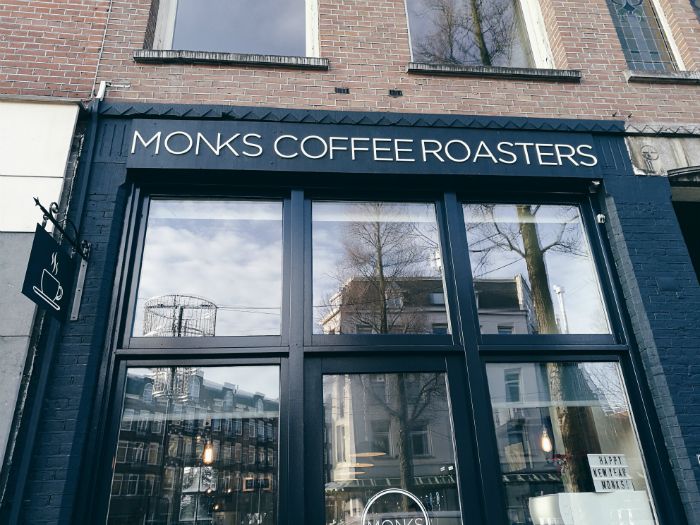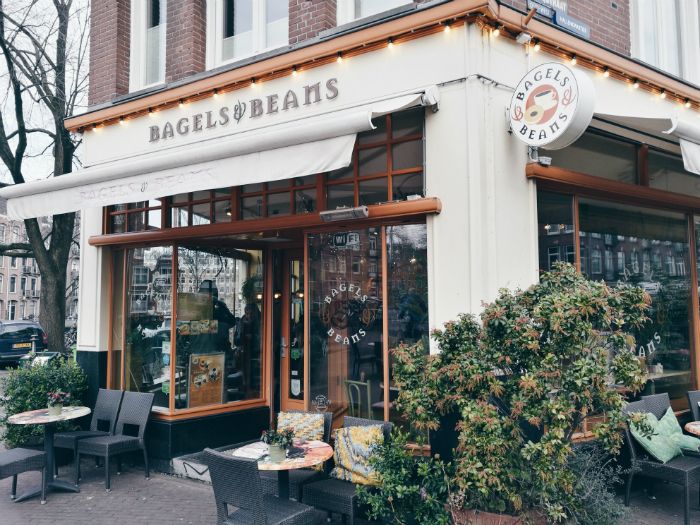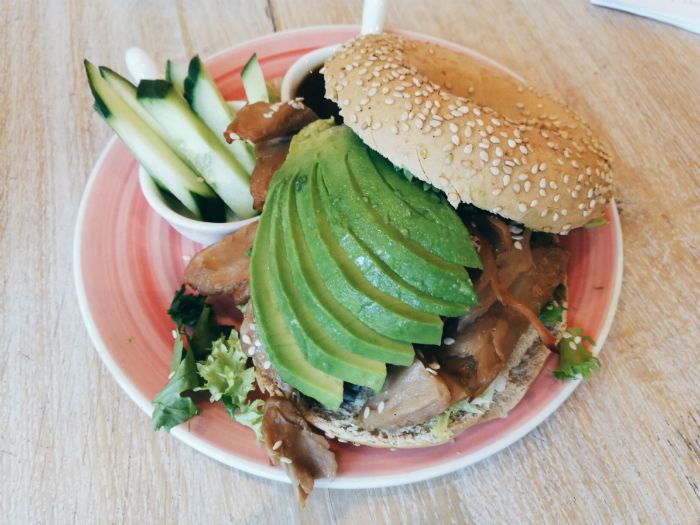 Some places that I've tried out lately - Monks coffee roastery and Bagels & Beans! Sometimes it's nice to go to another environment to study! I tried out vegetarian chicken by the way as you can see in the picture with the sandwich! It looked like chicken, tasted like chicken and even the texture was similar - crazy!
Something exciting is waiting for me after the exams as well! We decided with a couple of friends to go to Paris during the holidays in February!! I have never been to France (well actually, we crossed the border to a McDonald's on France's side when we were in Italy), so I'm sosososo excited for this! Any Paris-recommendations would be more than welcome!
Jotain jännittävää onneksi odottaa mua kokeiden jälkeen! Päätettiin muutaman kaverin kanssa menevämme Pariisiin lomaviikolla helmikuussa!! En ole koskaan käynyt Ranskassa (tai no tarkalleen ottaen käytiin Ranskan puolella McDonaldsissa Italiassa ollessamme), joten oon kyllä ihan superinnoissani tästä! Kaikki Pariisi-suositukset otetaan mielellään vastaan!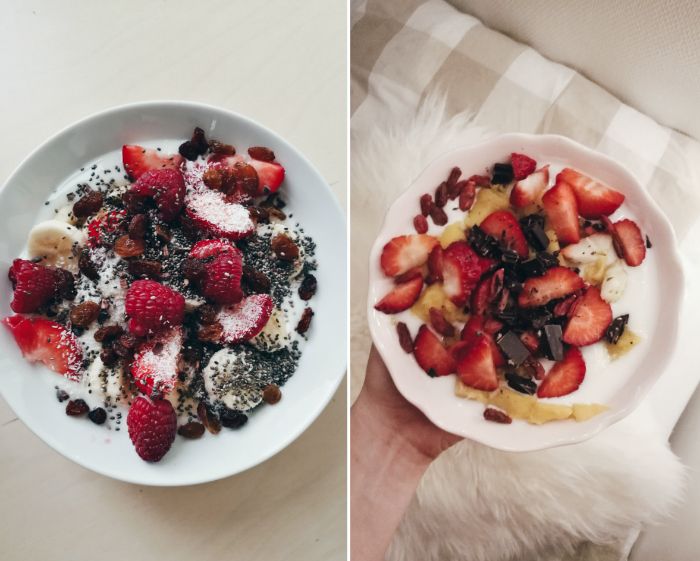 I've been obsessed with these kind of bowls lately! I like to add plenty of fruit and berries, chia seeds, goji berries, dark chocolate etc to my natural yoghurt!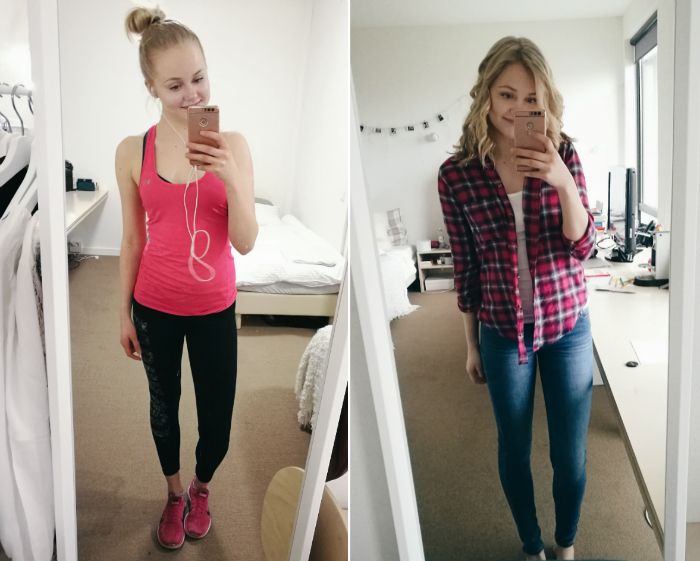 I'm currently feeling so motivated to work out! Bruno Mars' Versace on the floor has been playing on repeat from my headphones lately! What are your current favorite songs?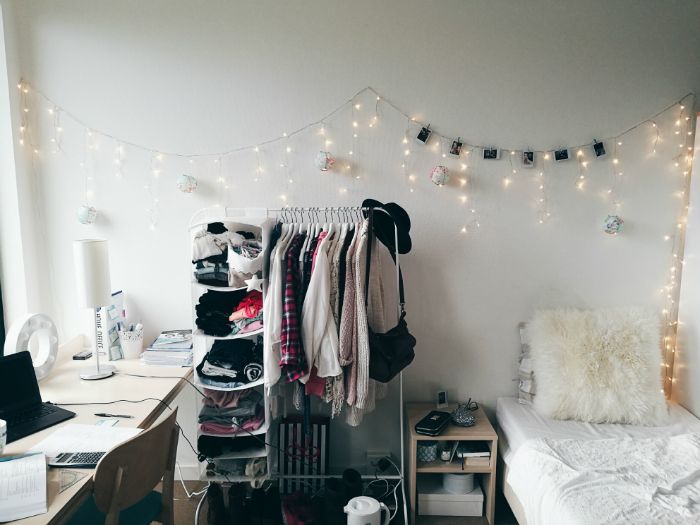 Current look of my room! I love interior design and I still have some ideas that I want to implement in my room!
Have a wonderful weekend lovelies! Ihanaa viikonloppua kaikille!

♡