Don't wait for the perfect moment. Take the moment and make it perfect.
Moi ihanat! Huhhuh kun on taas pitänyt kiirettä koulun kanssa niin en ole päässyt päivittelemään blogia! Vähän siis myöhässä postaus meidän Pariisi-reissun toisesta päivästä! Meillä oli kyllä aivan ihana reissu ja mielelläni olisin jäänyt Pariisiin vielä muutamaksi päiväksi sillä nähtävää jäi vielä vaikka kuinka! Mutta onpahan ainakin syy mennä takaisin!
Hi peeps! Whoops, I've been so busy with school again so I haven't had time to update my blog! Here's a post about our second day in Paris, just a bit late... We had a really amazing trip and I would've loved to stay longer because we didn't have time to see everything that we wanted. But at least now there is a reason to go back!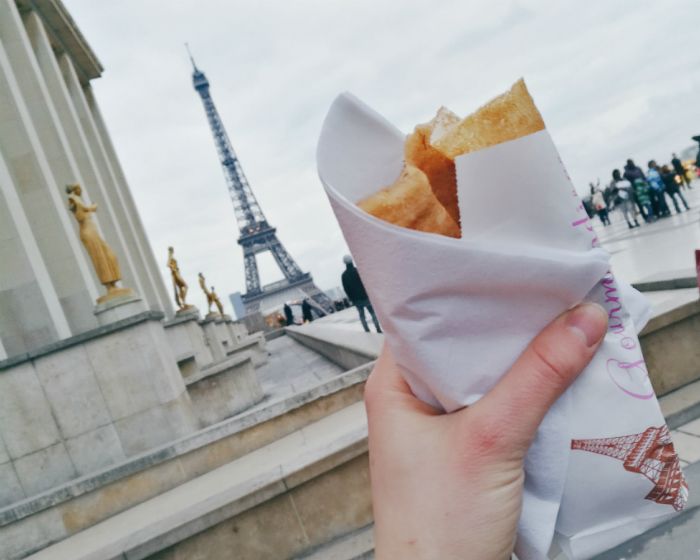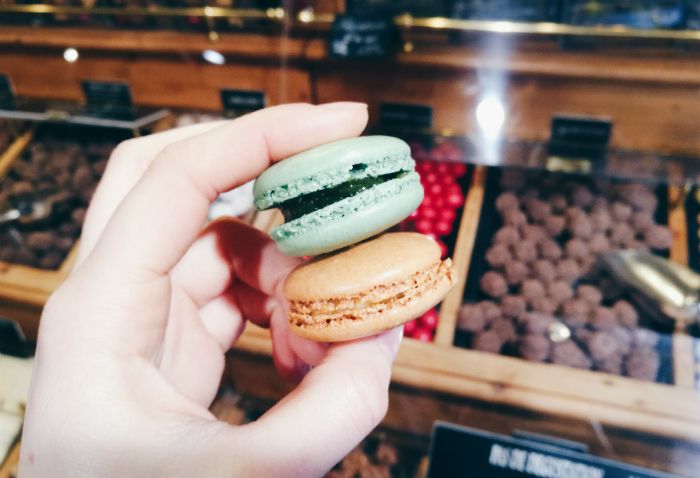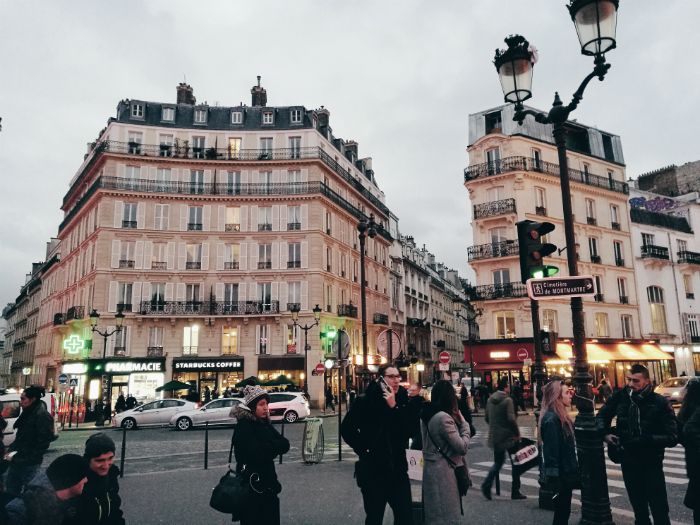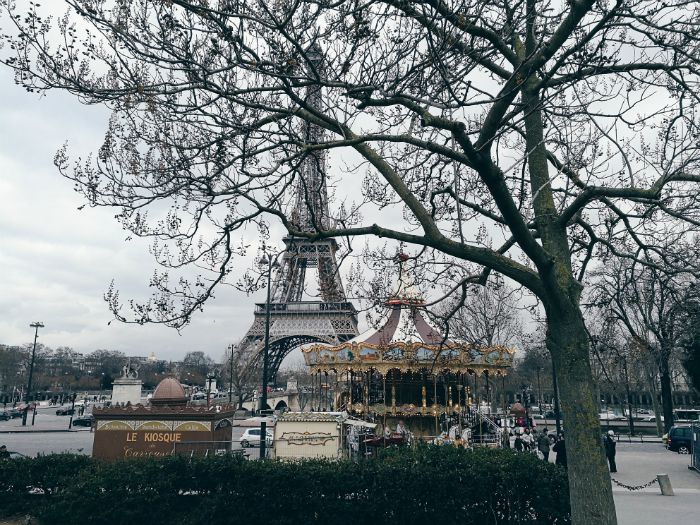 Toisena Pariisi-päivänä kierreltiin Maximen ja Ellien kanssa läpi kaikki perinteiset turistikohteet - mentiin ensin Notre Damille ja huomattiin virheitä tässä kuuluisassa katedraalissa, jotka oisivat saaneet OCDn omaavan ihan hulluksi, haha! Upea rakennus se tosin oli kaikkine yksityiskohtineen. Notre Damilta jatkettiin metsästämään Eiffel-tornia - matkan varrella käppäiltiin mitä söpömpiä katuja pitkin ja kokeiltiin perinteisiä ranskalaisia herkkuja leipomoissa.
On our second Paris-day we went through all of the traditional touristy locations in the city with Maxime and Ellie. First we went to check Notre Dame out and we noticed some mistakes in this renowned cathedral that would've driven a person with OCD absolutely crazy! It was a gorgeous building, though, with all of its details. From Notre Dame we continued to search for the Eiffel-tower and on the way we found the cutest little streets and tried out delicious French pastries in bakeries.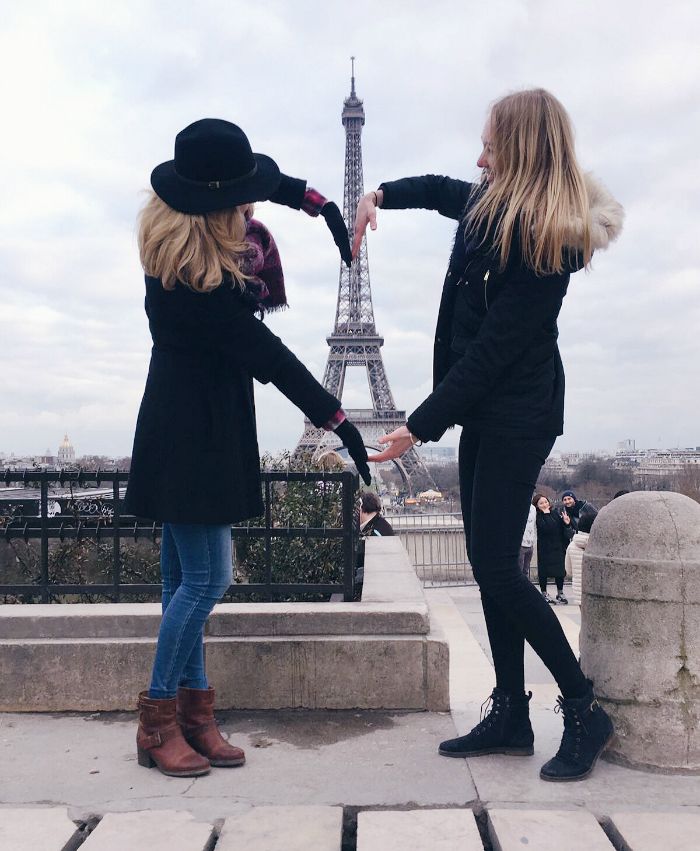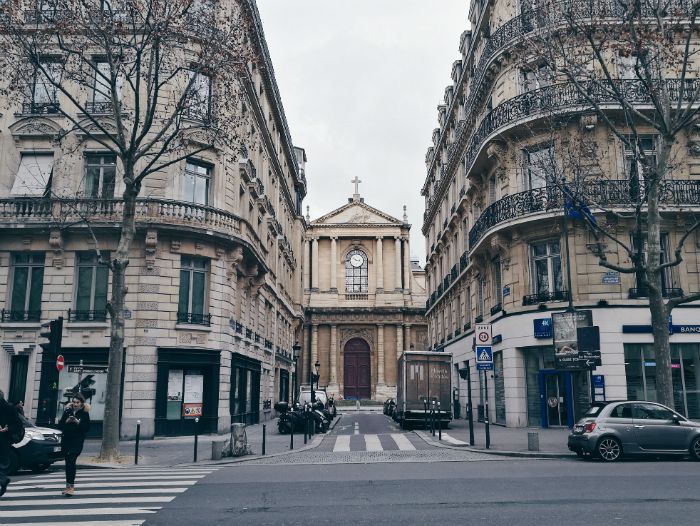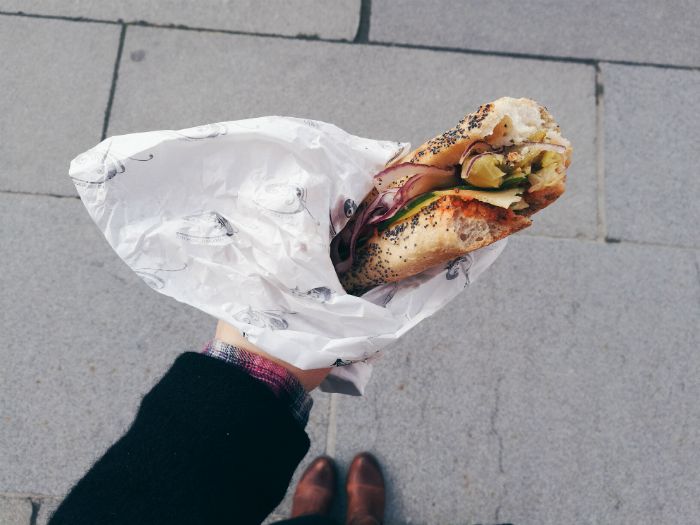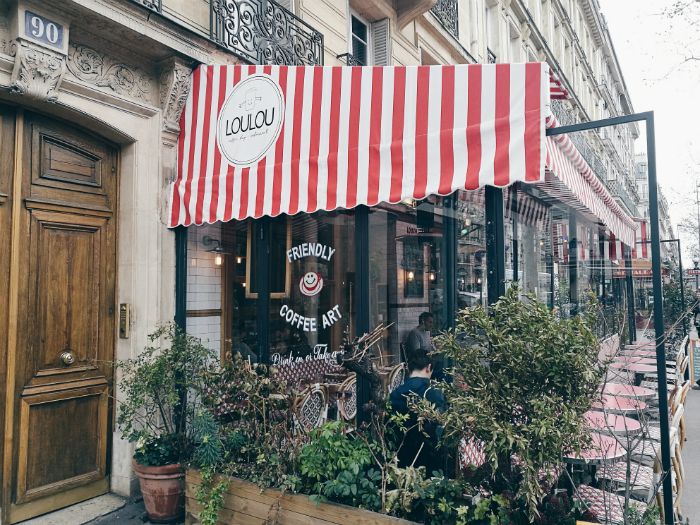 Eiffel-torni löytyi pienen harhailun jälkeen ja ai että miten upea se olikaan! Oli tosi mieletöntä nähdä Eiffel-torni vihdoin oikeassa elämässä. Napsittiin miljoona kuvaa, jonka jälkeen ostettiin perinteiset ranskalaiset crêpet pikku puodista Eiffel-tornin läheltä. Ellie opetti mulle kuinka tilata ranskaksi (ennen Pariisiin menoa minähän en osannut lähes sanaakaan ranskaa) ja pienen epäröinnin jälkeen uskalsin tilata ranskaksi ja sain aploodit ranskalaisperheeltä, haha!
We found Eiffel-tower after a while of wandering around and oh my how gorgeous it was! It was really amazing and dream-like to see Eiffel-tower in real life after seeing it in so many pictures. We took about a million pictures after which we bought some traditional French crêpes from a cute little store close to Eiffel. Ellie taught me how to order in French (I literally didn't know any French before going to Paris) and after a moment of hesitation I actually ordered in French and even got cheers from a French family afterwards, haha!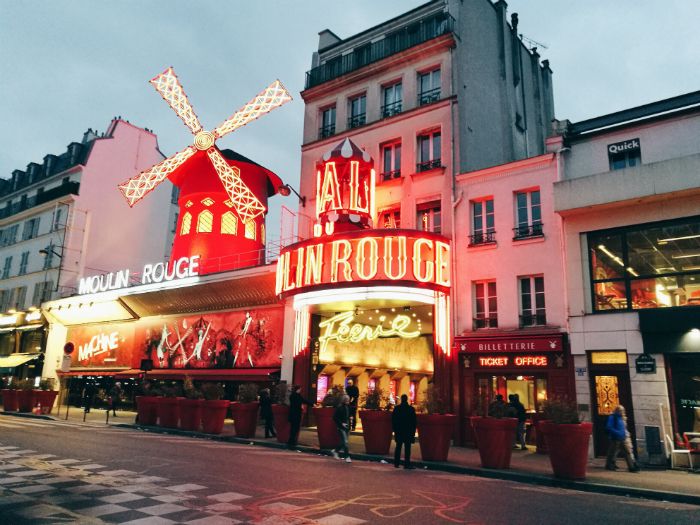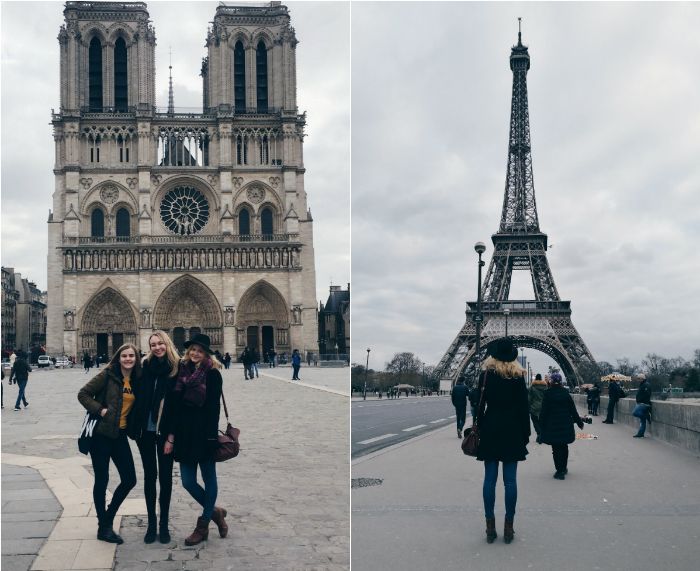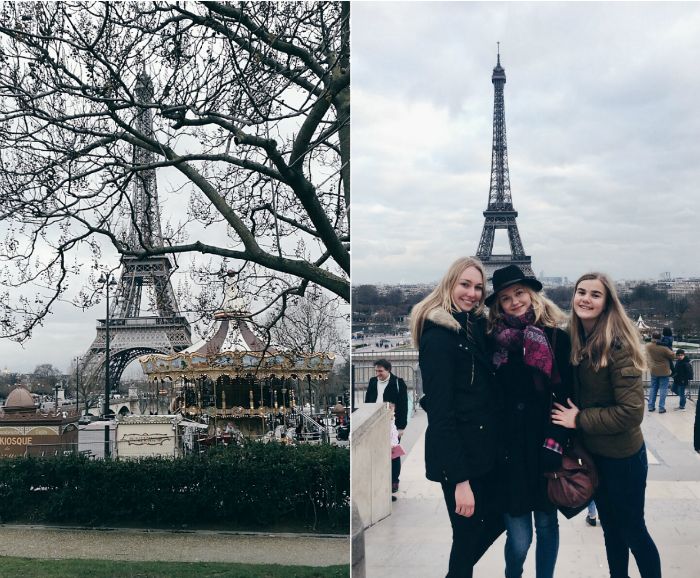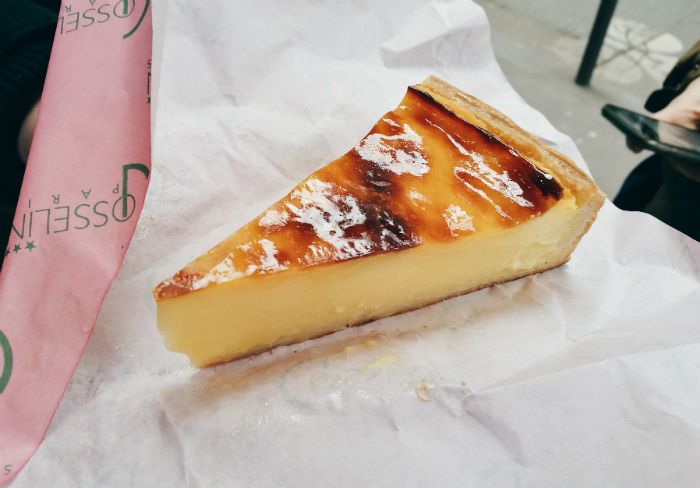 Eiffel-tornilta jatkettiin Moulin Rougelle ja päädyttiin superkivaan ravintolaan syömään illallista ja juttelemaan tuntikausiksi! Meillä kävi tosi hyvä tsäkä ruokapaikkojen kanssa Pariisissa - kaikki mitä syötiin oli superhyvää!
From the Eiffel-tower we continued to the area where Moulin Rouge is and ended up eating dinner in a really nice restaurant and just talking for hours! We got super lucky with our food choices in Paris - everything we had was delicious!